Save more lives!
Our software saves you time on the administration of marketing, care, management and adoption services so you have time to save more animals.
Customizable for your Rescue Model!
Buddy's software was designed by rescues for rescues. Whether foster, kennel, or some other unique rescue model the team at Buddy's is here to support your rescue efforts.
Innovations to save you valuable time!
The first paperless adoption process, mobile care applications, automated marketing, transport coordination mapping and other services are all designed to streamline the rescue and care process for animals in need and your support of them.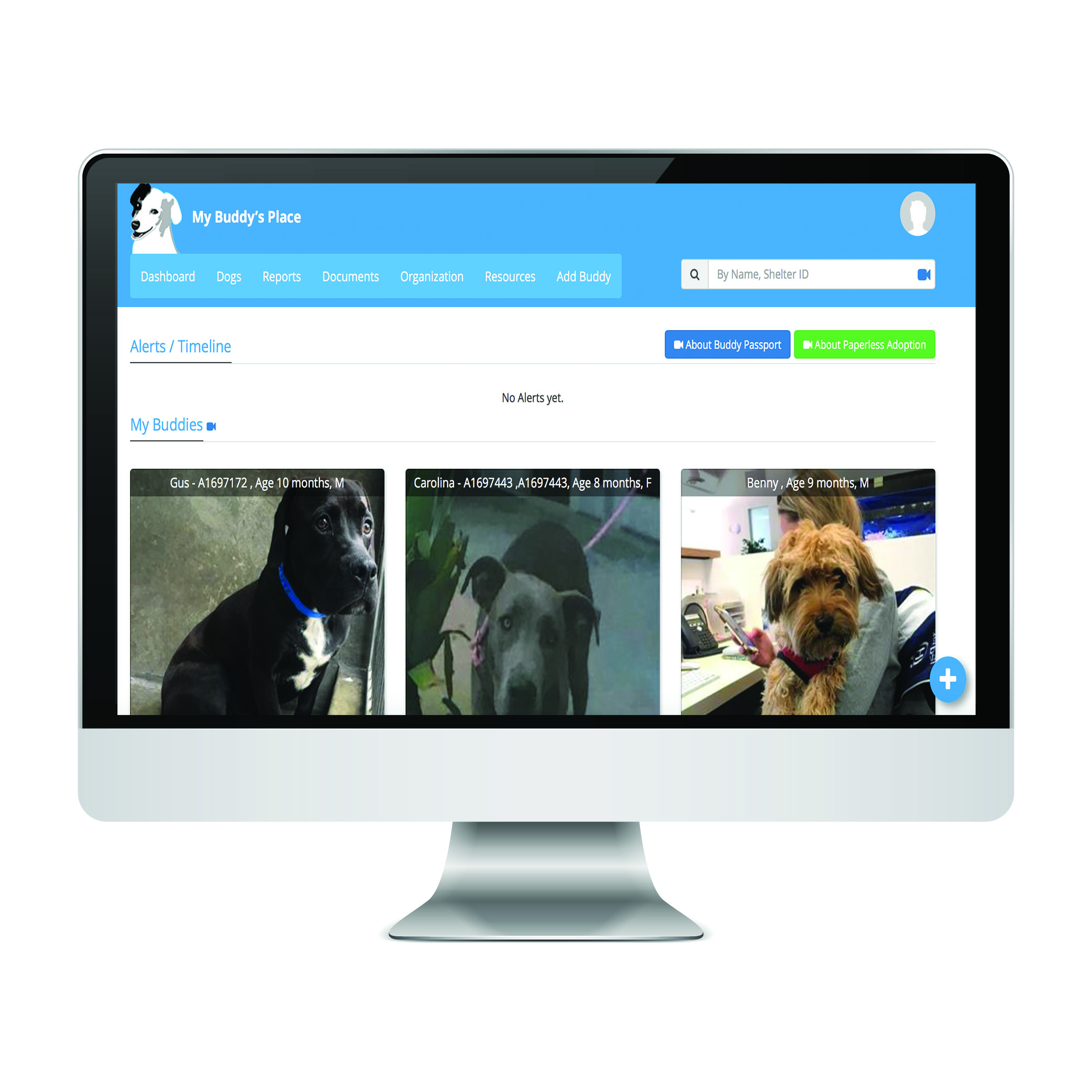 Lifetime Partners with Rescues
All of our active rescues participate in revenue sharing for the life of the dogs saved through our platform.
Simplicity
Running and managing a rescue can be complex. Our platform is designed to simplify YOUR lives so that you can save more of THEIR lives. Easy to learn, easy to train!
How it works
It is a simple process for our rescue partners. Upload the animals in care into our system. Transfer the animal upon adoption to the new pet parent. We take care of the rest.
Add Basic Information
Bulk upload from Petfinder/Excel File or manual upload of each dog
Upload important docs
Health Records
Care Needs
Behaviors
Photos
Assign Dogs Care to
Employees
Volunteers
Fosters
Marketing / Adoption
Push to major adoption sites
Paperless Adoptions
Transfer dog to new owner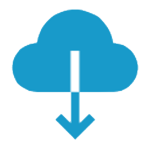 Follow On Care / Revenue Share
Visibility into pet parent care
Revenue Share on items purchase through Buddy's for life of adopted animal.
We know that you're busy and keeping up with the business of rescue is really hard work!
Buddy's Premium care is available wherever you need it on the web, mobile web, or mobile application.
Get StartedFree Basic Service
We Support Rescue Animals!
We provide rescue animals with a complete circle of care for their entire life,
while a portion of all transactions are donated back to our rescue partners.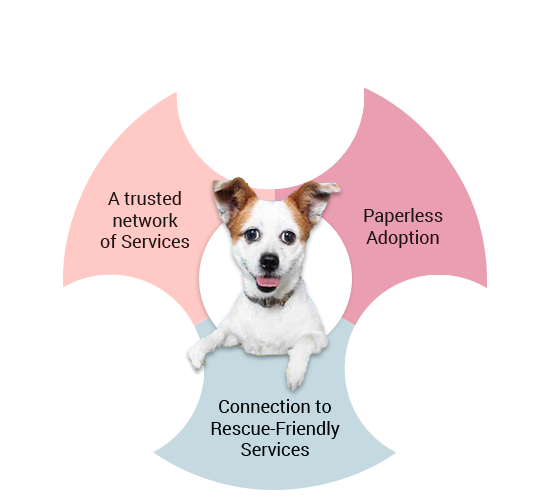 Donate for care.
Buddy's rescue software is donated to our partner
rescues to help them manage the care of their dogs from rescue to forever home.
Educate on care.
All information is available electronically
to new rescue parents. Premium Care
Guides and a Custom Mobile Application
are available upon adoption.
Facilitate the care.
We connect new rescue parents with
service providers in their area for
the best in care for their new buddy.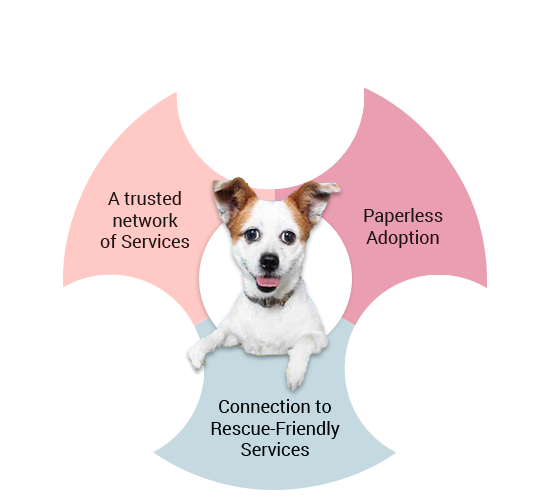 Meet Some of Our Clients...
Lennox
6 Yr Old
Scottish Terrier
Adopted: 03/18/2017
Teddy
6 Yr Old
Poodle, Toy/Mini
Adopted: 04/09/2017
Daryll
6 Yr Old
Boxer
Adopted: 04/08/2017
Beyonce' (aka Moppet)
8 Yr Old
Poodle, Toy/Mini
Adopted: 06/24/2016
Oliver
9 Yr Old
Boxer
Adopted: 08/13/2016
Craig
6 Yr Old
Tibetan Spaniel
Adopted: 02/01/2016
11 Yr Old Australian Shepherd
Pasadena SPCA
Adopted : 7/26/2005
Sometimes you can find true love in a bar. That's what happened to Sean during one lazy summer afternoon in 2006 at Lucky Baldwin's in Pasadena. Sean wouldn't know it yet, but meeting Rook, a six month old black and white Australian Shepherd that day would change his life. Rook was with his trainer becoming more comfortable in social settings. Sean remembers that Rook sat at the bar…just like a person. He was off-leash, well mannered, and calmly enjoying the attention of everyone that passed by. Well maybe he wasn't just like anyone at the bar after all!
Just a little over a month later, Sean received a call from Rook's trainer. He had run out an open gate and had been sheltered at the Pasadena Animal Shelter for a few days. His family was expecting a baby and decided they didn't want the responsibility of an active, energetic Australian Shepherd. She remembered the connection that Rook and Sean had and called to see if he was interested. Sean had two Chocolate Labradors at home, but there was no doubt that Rook was a "one-in-a million" dog that he would love to bring into his family!
Sean soon realized that a dog as special as Rook should be shared with others – he was a natural therapy dog. For the past ten years he has been making weekly visits to nursing homes and foster children's homes in Pasadena.
My Buddy's Place supports rescues, pet parents, and service providers through a unique business model that helps to improve the lives of amazing rescue dogs just like Rook and all of the people that care for them!