Help support animals in need and grow your business!
All your client's pets information in one place. They can order food, buy products plus get valuable information and suggestions on everything from having a fun day with their pet to how to train their pet. Be a part of the one place for their buddy's needs
Have a great service or product for New Pet Parents?
The team at Buddy's has compiled the best for our new pet parents. From service providers to cool new products, it is all there for them. Have your services or products be a part of our ecosystem for new rescue parents.
Only the best in local providers get exposure on Buddy's
We are looking for the best providers to be our partners locally. Build lifetime customer relationships with new pet parents and their forever buddies!
Increase Engagement
The buddy's platform keeps your business top of mind as the pet parents interact with the application more frequently than service-specific apps. We believe that we really only need one app for our pets.
Supporting Rescue
Proceeds from the sales on this site go to support our donation of free software, administration services, and financial support to animal welfare/rescue organizations across the United States and Europe.
How it works!
Simple, economical listing fee based on zip code and service provided. Fee is calculated based on size of market and value of service being provided.
Distribute our app to your customers and be pre-populated as a preferred provider (additional fee required).
The next order is just a tap away!
Care application is designed as a game to increase pet parent engagement
Offer your services at discounts as part of the prize package for your clients.

The Hydrant App by My Buddy's Place
The Hydrant App works on any mobile device. Take your pet's important information with you, anywhere you both go.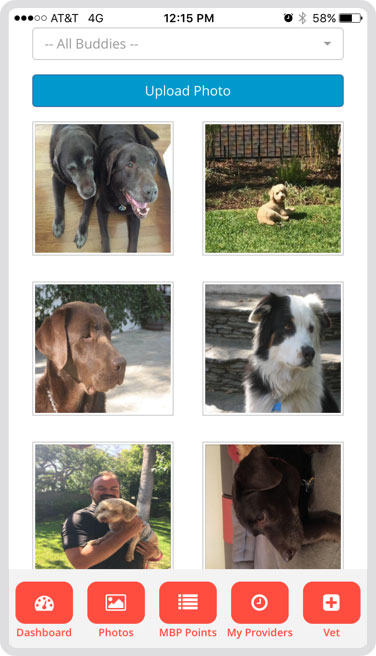 We Support Rescue Animals!
We provide rescue dogs with a complete circle of care for their entire life,
while a portion of all transactions are donated back to our rescue partners.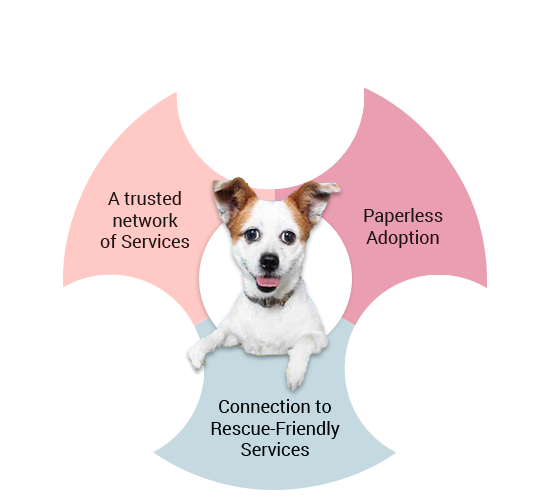 Donate for care.
Buddy's rescue software is donated to our partner
rescues to help them manage the care of their dogs from rescue to forever home.
Educate on care.
All information is available electronically
to new rescue parents. Premium Care
Guides and a Custom Mobile Application
are available upon adoption.
Facilitate the care.
We connect new rescue parents with
service providers in their area for
the best in care for their new buddy.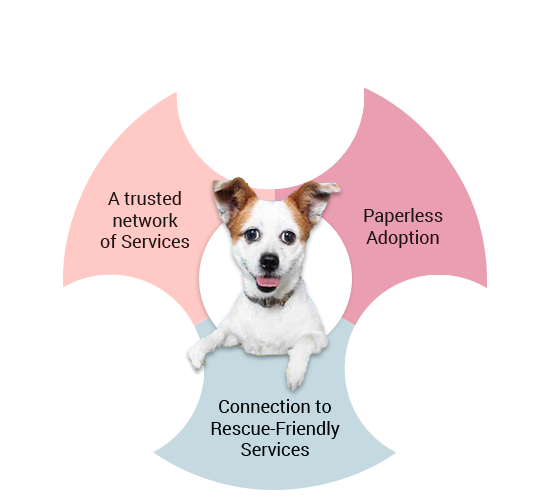 Meet Some of Our Clients...
Lennox
6 Yr Old
Scottish Terrier
Adopted: 03/18/2017
Teddy
6 Yr Old
Poodle, Toy/Mini
Adopted: 04/09/2017
Daryll
6 Yr Old
Boxer
Adopted: 04/08/2017
Beyonce' (aka Moppet)
8 Yr Old
Poodle, Toy/Mini
Adopted: 06/24/2016
Oliver
9 Yr Old
Boxer
Adopted: 08/13/2016
Craig
6 Yr Old
Tibetan Spaniel
Adopted: 02/01/2016
11 Yr Old Australian Shepherd
Pasadena SPCA
Adopted : 7/26/2005
Sometimes you can find true love in a bar. That's what happened to Sean during one lazy summer afternoon in 2006 at Lucky Baldwin's in Pasadena. Sean wouldn't know it yet, but meeting Rook, a six month old black and white Australian Shepherd that day would change his life. Rook was with his trainer becoming more comfortable in social settings. Sean remembers that Rook sat at the bar…just like a person. He was off-leash, well mannered, and calmly enjoying the attention of everyone that passed by. Well maybe he wasn't just like anyone at the bar after all!
Just a little over a month later, Sean received a call from Rook's trainer. He had run out an open gate and had been sheltered at the Pasadena Animal Shelter for a few days. His family was expecting a baby and decided they didn't want the responsibility of an active, energetic Australian Shepherd. She remembered the connection that Rook and Sean had and called to see if he was interested. Sean had two Chocolate Labradors at home, but there was no doubt that Rook was a "one-in-a million" dog that he would love to bring into his family!
Sean soon realized that a dog as special as Rook should be shared with others – he was a natural therapy dog. For the past ten years he has been making weekly visits to nursing homes and foster children's homes in Pasadena.
My Buddy's Place supports rescues, pet parents, and service providers through a unique business model that helps to improve the lives of amazing rescue dogs just like Rook and all of the people that care for them!